Welcome to Michelle Wilson Binge Eating Coaching!
Most of us have been struggling with weight and eating concerns for a long time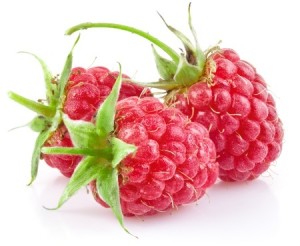 but haven't found the "holy grail" to help us heal our relationship with food. The truth is that there is no "holy grail", "quick fix" or "magic pill." The key to normal eating and lasting weight loss is to uncover WHY we eat so we can begin to heal our relationship with food and ourselves.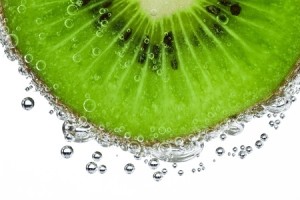 Understanding why we're eating along with following healthy and normal eating principles is the essential combination needed to heal weight concerns and eating issues.  Michelle Wilson Binge Eating Coaching guides you to uncover the root cause of emotional/over eating, helps you create strategies to shed unwanted habits and supports you to achieve health goals to get the life you truly want and deserve!
Binge Eating Coaching is for you if: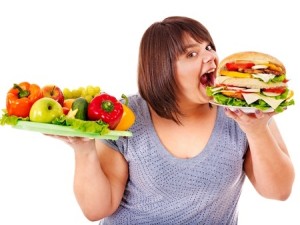 Have struggled with binge eating, grazing, compulsive overeating or yo-yo dieting.

You've tried every weight loss diet and still can't lose weight or keep it off.

You're always starting a new diet on Monday 😉

You're on a weight loss diet and are scared that you'll gain the weight back or you're not achieving the results you expected.

You're feeling a sense of hopelessness that you'll never take the weight off.

Your physician or healthcare practitioner has been bugging you to lose weight and you haven't been able to do it.

Are undergoing bariatric (weight loss) surgery and know that you need additional support to overcome emotional eating.


Feel like a failure because you can't stick to a weight loss diet.

Your life is unfulfilling, isolated, stress-filled and chaotic all because of your weight issues.


Your weight or eating issues have been holding you back from getting the life you want: an intimate relationship, that perfect job or extra passport stamps!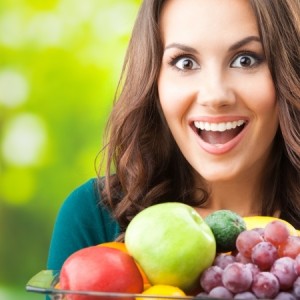 I get it…I've experienced the pain, sense of failure and torture that comes with emotional eating and weight issues. The good news is:  YOU DON'T HAVE TO FEEL THIS WAY ANYMORE because: 

It is possible to stop bingeing, grazing and yo-yo dieting!

It is possible to lose weight and keep it off for good!

It is possible to understand who you are as an eater, embrace it and know you don't have to eat like everyone else!


It is possible to live the life you want NOW!

It is possible to gain a better and healthier body image!

It is possible to like exercise 😉

It is possible to never have to follow a weight loss diet ever again!

It is possible to make food an afterthought!

It is possible to have a pleasurable relationship with food!
This sounds great but too good to be true, right? WRONG! I won't lie, it will take a bit of soul-searching but I'm confident I can coach you to overcome whatever issue you want to heal. This is how we'll do it:
We'll define

emoti

onal eating, binge eating, grazing and yo-yo dieting (or any other eating concern you have) and how they affect your life.

We'll use Mindful and Intuitive Eating principles to understand how food is truly meant to be used.

We'll use a holistic approach that engages the body, mind, heart and soul.

We'll identify eating triggers by doing a "life" inventory to see how relationships, intimacy, work, money, spirituality/religion, soul growth and passionate pursuits affect your eating.

We'll create strategies, exercises and daily practices to eliminate/decrease triggers and incorporate mindful and intuitive eating into your life that help you stop/decrease bingeing, grazing and yo-yo dieting.

These same strategies are designed to create a more fulfilling life so that food becomes the fuel that energizes the body and not a coping mechanism to deal with difficult feelings, emotions or stress.

We'll get you thinking differently about food and lifestyle choices. 

Once the emotional eating has decreased, we'll get to the weight loss nitty-gritty! We'll decide together, and sometimes with the help of a Registered Dietician, which eating plan will help you achieve your weight goals. The key here is to remember that weight loss is a secondary but very important result of healing bingeing, grazing and yo-yo dieting.

We'll use real situations and experiences from coaching to help change your mind set about eating and weight loss so that you can adopt healthy practices into your life forever.

We'll work on healing body image so that you can love yourself NOW because you are just perfect as you are. I know you're shaking your head at this one but, I'm not lying…you are perfect just as you are right this minute!!!!

You'll receive tons of support from me during this process so you can stick to the strategies, talk about what's not working and celebrate your successes!

We'll have in-depth, emotional but kind, gentle and compassionate conversations where a little humor goes a long way.

We'll hold Coaching sessions via telephone or web videoconference.
I'd love to chat with you because you don't have to suffer with these issues any longer!
Michelle offers
FREE CONSULTATIONS…
…Click here or call toll-free at 844-543-5433 to schedule.
You have nothing to lose except your unhealthy relationship with food 😉
---
Disclaimer: Michelle Wilson Emotional Eating Coaching does not assess nutrition needs and status; recommend appropriate dietary regimens, nutrition support, and nutrient intake; improve health status through nutrition research, counseling, and education; or develop, implement, and manage nutrition care systems. Michelle Wilson Eating Psychology Coaching does not engage in the practice of clinical social work or psychology which includes methods of a psychological nature used to evaluate, assess, diagnose, treat, and prevent emotional and mental disorders and dysfunctions (whether cognitive, affective, or behavioral), sexual dysfunction, behavioral disorders. Psychotherapy, hypnotherapy, sex therapy, counseling, behavior modification, consultation, client-centered advocacy, crisis intervention, and the provision of needed information and education to clients is not practiced or used when working with clients.