T'was a few days before Christmas and all through the house….all the creatures were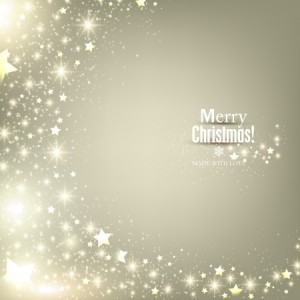 stirring, even the mouse!  The small change in words here (please forgive me, Clement Clarke Moore!) shows how the stress of the holidays can certainly make us restless instead of peaceful like the real first line of the poem implies.  This brings us to Holiday Survival Tip #5: Manage the stress of the holiday as best you can. We know that low level, chronic stress decreases digestion and calorie burning capacity (click here to read about this in more detail). The more you can limit or manage stress proactively will lesson the need for food to deal with it.
How can we not be stressed at holiday time?  After all, there's shopping to be done, crowds to battle, travel to be completed, parties to attend and holiday feasts to prepare!  Just writing about it makes me stressed!  During all of this running around, we often put ourselves and our needs aside to take care of others and make everything "perfect" for the holidays.  Although it's very noble to make the holiday season magical and bright, we need to do this with a sense of calm which only comes from allowing ourselves to partake in self-care.  We all have things that de-stress us (I'm hoping you have a few activities that don't include food!) and during this extremely busy time where everyone is vying for our attention, it becomes even more important to make time to nourish ourselves. 
Nourishing ourselves in this way will make us slow to frustration, anger, anxiety and flying off the handle when your aunt asks when you're getting married?!  You see, the holidays have inherent stress built in…why add to your stress by interrupting your self-care and de-stressing routine just when you need it most?  So, make time to walk, practice yoga, take a bath or get a massage…whatever it is you do to feel a sense of calm.  Maybe you'll find that the holidays aren't so bad after all.  Merry Christmas, everyone!  xoxo