Welcome to my Holiday Eating Survival Kit Series where I will be covering, in more detail,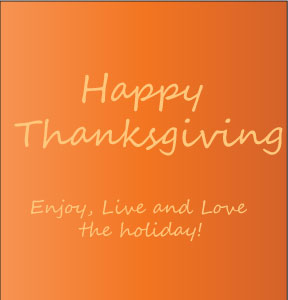 the first tip mentioned in last week's blog (click here to read):  "Set your intention."
Holiday Eating Survival Tip #1: Set your intention. Imagine the best case scenario for an event or activity and set that as your intention. You'll be surprised when that best case scenario actually comes to fruition.
We have all imagined what we want in an event but often dismiss our imaginings as "pie in the sky" or impossible to attain.  Please consider that this is just not true.  The trick to setting and realizing an intention is to THINK and BELIEVE that it can and will happen.  This may seem a bit too easy but it's really simple.  So, how are intentions set, let's consult the expert, Deepak Chopra…click here to read Deepak Chopra's 5 Steps to Setting Powerful Intentions. 
Some of the intentions you can set in preparation for a holiday celebration are:
"I will be the best version of myself and let my brilliance shine through."

"My interactions with _______________ are going to be kind, compassionate and loving despite _____________'s behavior."

"I am going to rock my new outfit."

"I will eat and enjoy my favorite holiday foods mindfully and without guilt."
What intentions will you set?  Click here to head to my Facebook comments to let us know!
Setting a positive intention for a holiday event is beneficial because it predicts a pleasant outcome and serves to shift the mindset to anticipate and actually experience the best case scenario.  Gently achieving this state of mind before the celebration and maintaining it through the actual event lessens the need to emotionally eat.  Food is used to cope with conflicts and difficult emotions evoked during stressful situations.  Eliminating or deescalating a stressful situation through setting an intention has the potential to make a huge difference in how these emotions are handled.  The difference is to acknowledge the emotions, not "stuff" them down with food.
The wildcard is that the behavior of others cannot be controlled or anticipated.  The only way an inebriated co-worker or judgmental relative can be handled is through setting an intention that the response will be compassionate and not in the form of a toxic reaction.
Once you start setting intentions and seeing them come true, you will be hooked, in a good way!  Try it with your next event and start small like the Holiday Luncheon held in the office conference room.  Your intention can be as simple as allowing yourself to eat some Christmas Cookies after you've had a balanced lunch.
My intention is that we'll have a wonderful, fun, happy, safe and healthy holiday season while enjoying traditional foods mindfully without using them to cope with holiday stress!
Please accept my very best to you and yours for a Happy Thanksgiving!