When I entered treatment for my Binge Eating Disorder (BED), I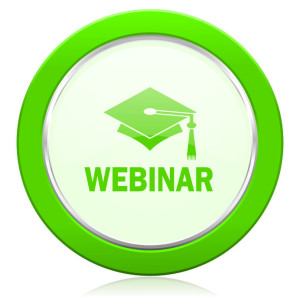 learned that I wasn't a failure because I couldn't stick to a diet and exercise program to lose weight long-term. I realized that I was going about losing weight all wrong because it wasn't about the weight, it was about WHY I was eating and bingeing. So, I started my journey of transformation by stopping my binge behavior and trying to establish normal eating patterns. You see, I was taught that establishing normal eating patterns would allow weight to melt right off as a result. It sounded great!
Two years later, I was 20 pounds thinner (Yay!) with over 100 more pounds to lose (Sigh…). I knew I had to step up my transformation because my weight was still affecting my health, not to mention that I was truly ready to feel and look better.
But, how do you lose weight with a Binge Eating Disorder when the topic of weight loss seems to be off-limits in the eating disorder community? When I asked my therapist or nutritionist about it, I felt that concerns about my weight were not addressed to my satisfaction so I just stopped asking.
I had to find my own way and it started with facing the reality of what I was eating. Although my bingeing was almost non-existent, I was still eating emotionally and I wasn't eating intuitively to make my body feel good. This increased awareness helped me craft a strategy to lose weight while still honoring the fact that I was a binge eater.
So how'd I do it?
Well, it was trial and error but I finally found a balance between weight loss and bingeing and I know I can help others do the same. The trick is to combine the things we learned to curb our binge eating with the science of weight loss in a gentle and nourishing way. It's definitely not our mother's diet!
I'm so ready and excited to share this information with others that I'm hosting a FREE webinar called "Nourishing Weight Loss for Binge Eaters" on Tuesday, April 14, 2015 at 8pm Eastern. In this webinar, I'll be sharing my strategy, helping you craft your own strategy and giving you tools for success! We'll be talking about mindful, intuitive and emotional eating principles and will do a lot of soul-searching to dig deep and find what it is we're really hungry for. Only then can we get the life, eating habits and body we want.  
Most importantly, I want to bring the fun and enjoyment back into eating because it doesn't have to be a struggle all the time.
To register for this FREE webinar, simply enter your email address to the right —> and I'll send the logon information right to your email. 
Please get this on your calendar and share with others you think may benefit from this webinar. If you can't make it, don't worry, I'll record it and send you the access info. I'm also planning to host additional webinars. What topics would you like to learn more about? I'd love to tailor the webinars to YOUR interests so drop me a line at mw@mwilsoncepc.com if you have any suggestions.
I look forward to connecting with you on the 14th!
Michelle